Decorating Your Office On A Budget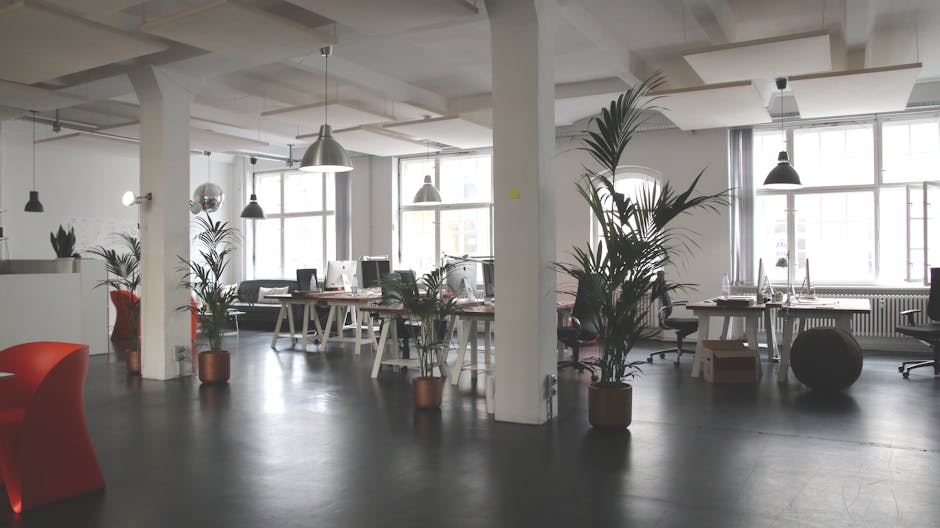 When it comes to your business premises, the importance of having an office space that inspires your workforce and enables them to work productively cannot be underestimated. If your office space is dated, does not represent your brand, or does not enable your workforce to go about their daily tasks in an efficient manner, you need to make some changes. However, as is the case with all business purchases, you will want to keep your costs as low as possible. With that in mind, read on to discover some useful tips that will help you to decorate and revamp your office on a budget.
De-clutter first – Before you start making any changes to your office, you are going to need to de-clutter the space. Clutter is a nightmare for employees, as it makes it difficult for them to think freely and creatively. Not only this, but you won't know what space you are truly working with if you do not get rid of the clutter first. You will be surprised by how much of a difference this actually makes.
Make changes that are going to add value
When you are making any sort of change to your office, you need to make sure that you choose something that is going to add value to the area. Yes, you want to look for cheap office additions and improvements, but if you opt for low levels of quality, such purchases are only going to cost you much more money in the long run. Instead, you need to make changes that are going to enhance the office space and provide you with value for money. Good examples of this include polished concrete floors and upgrading your appliances so that they are more energy efficient and will save you money in terms of your utility bills.
Let there be light
When it comes to decorating any sort of office space, one of the most important things you need to consider is how you are going to let as much a natural light flood into the room as possible. Good natural daylight is a priority when creating an effective working environment. However, you may think that you are going to need to knock down walls and install bigger windows if you are to achieve this, and this may be way out of your budget. However, there are a number of different ways that you can make a room lighter. This includes bringing reflective surfaces into the office space. Gloss furniture also works well. This is because the light will bounce off the surface and back into the room, which will open it up and make it appear much bigger.
Talk to your employees
The last thing you want to do is waste money because you have spent cash on items that do not add any value to the working environment in the eyes of your employees. Is important to recognise that your workers are the ones that need to put up with this environment day in and day out. Therefore, any improvements that you make must be considered with them in mind. You need to speak to your employees and you need to ask them what they struggle with in terms of the working environment at the moment. Ask them for ideas regarding improvements that you can make that will ensure the working environment is pleasant and helps them to operate efficiently. This is the only way you can make sure your money is gong to be well spent on the things that really matter.
Think about flexibility
When it comes to decorating any type of office, flexibility is important. It is likely that one of your main business aims is to grow and achieve more, and so you need an office that enables you to do this. Not only this, but the business landscape is changing all of the time, as new technologies are being brought into the mix. You need an office space that enables you to capitlise on this. If you do not consider this now, you are going to end up spending your home on things that only hold you back.
Don't overlook the second-hand market
A lot of employers overlook the second-hand market for items because they assume they will be wasting their money on poor quality items that look cheap and tatty. This is definitely not the case. While there are some items that should not be bought second-hand, for example, office chairs, there are plenty of other items that can be pre-owned, for example, office desks and adornments. You can pick up some great bargains by going down this route, so don't write it off. Moreover, if you look for nearly new items, i.e. those that have been barely used but have been taken out of the packet, you can really make your money go far.
As you can see, you do not need to spend a fortune in order to decorate your office space. There are a number of tricks and tips you can follow to keep your costs down. It is all about making sure any decisions and purchases you make will add value to your offices, as well as speaking to your employees so you can discover what they need for a better workspace that gives them the platform to achieve more.